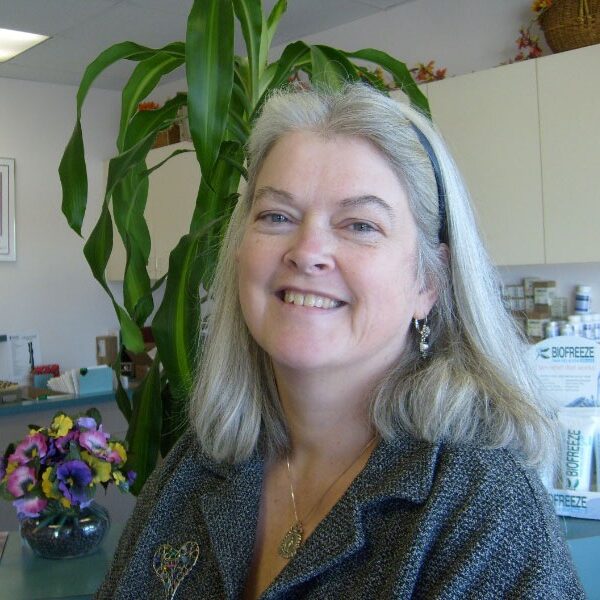 My Story:
I was actually in nursing school to become an RN when I became interested in Chiropractic. I had a miracle adjustment for severe sciatic leg pain that went away after one SOT adjustment. Of course, I immediately became interested in learning this wonderful chiropractic soft-tissue adjusting technique and the whole art and science of Chiropractic. I finished my RN BSN degree and practiced nursing at Northwestern. I saw how antiquated the medical system was in handling conditions that could be helped naturally, without drugs and surgery, via Chiropractic. I enrolled in Chiropractic school at Life Chiropractic College in Marietta, GA, and as they say, the rest is history. I've been practicing Chiropractic since 1982 and I'm lovin' it. Chiropractors are like wine, they get better with age!
Well-Educated:
I am a Registered Nurse with a Bachelor of Science in Nursing in 1977 from Marycrest College, Davenport, IA.
I received my Doctor of Chiropractic Degree from Life Chiropractic College Marietta, GA in 1982
I have extensive post-graduate hours in various subjects, specializing in Chiropractic Craniopathy and Sacro-Occipital technique.
I also studied Homeopathy, Needle-less acupuncture, Auriculotherapy, and the Gonstead technique. In addition, I have training in childhood developmental disorders through the Carrick Institute of Neurology and is well-educated in whiplash and spinal trauma, Contact Reflex Analysis, and Nutritional therapy.
I enjoy my Profession:
I believe that the best part about treating patients is being able to have a pivotal role in helping them to become happier and healthier people, and watching them grow into a healthy lifestyle as they maintain their Chiropractic health care with her over the months and years.
I have many diverse interests:
I am intrigued by special needs patients and one of my goals is to develop a Chiropractic practice for people with special abilities. I am very interested in the brain and the potential of the brain in helping to improve developmental disabilities.
I like to read and am an antiquarian book collector of books on health and cookbooks. I love to ride my bike and enjoy water sports. I enjoy flower gardening and love the outdoors.  I also like animals and have a variety of them: a dog, a frog, birds, a guinea pig, and a hamster.
I am a Loving Parent:
I have two teenagers that keep me busy and I'm honored to be a mom.
I offer special services:
I provide gentle chiropractic adjustments through a soft-tissue technique called the Sacro-Occipital technique or S.O.T. Many times this includes reflexology to the spinal muscles and also relaxing cranial adjusting maneuvers that complement the chiropractic adjustment. I provide additional manual therapy or massage techniques when needed, such as trigger point therapy, and gentle traction to the spine depending on the degree of muscle spasm. I also treat extremity problems, such as wrists and knees. I like to remind my patients: "Arms and legs need chiropractic care, too!"
I provide nutritional counseling, advising people who are nutritionally deficient and need nutritional support either at a basic maintenance level or replenishment to various degrees. Some of the other procedures I provide are Auriculotherapy for weight loss, hot pack therapy, and individualized instruction on exercises to aid in health restoration.
My chiropractic offices have a lending library and I encourage my patients to learn as much as they can about their health so they can partner with me in their chiropractic journey.
I care!